Chemical Processing
Refining
Power Generation
Oil & Gas
Heat Exchangers
Other Industry
The members of the EJMA apply their experience and knowledge to help these industries or EPCs realize their projects.
The most efficient piping system is the shortest and most directly routed system, however materials expand and contract with thermal change. In piping systems, these dimensional changes exert stress on the piping system.
To abate the dimension changes in the piping system itself, as well as fixed points where the piping system connects to a wide range of equipment (i.e. dampers), the overall system must have flexibility "Engineered" into the overall design.
A practical and cost effective means of achieving flexibility in a piping design is through the application of expansion joints. Expansion joints provide an excellent solution for isolation of settlement, seismic deflection, mechanical vibration and sound attenuation transmission produced by a range of equipment.
Types of Expansion Joints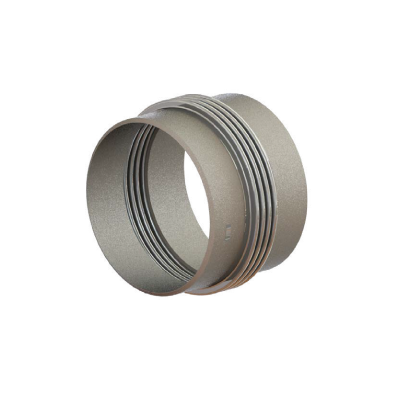 Externally Pressurized Expansion Joints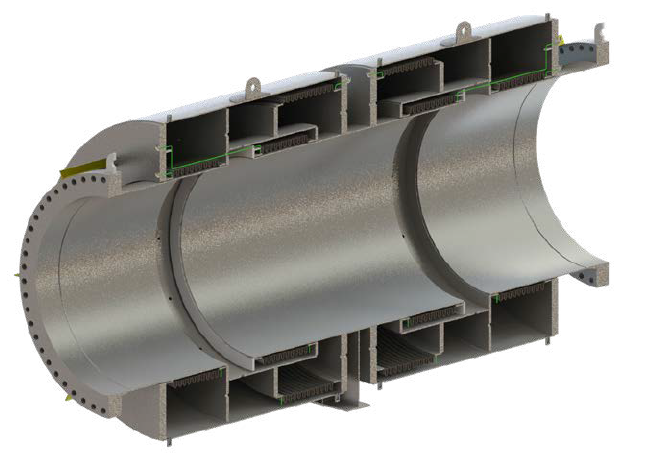 Rectangular Expansion Joints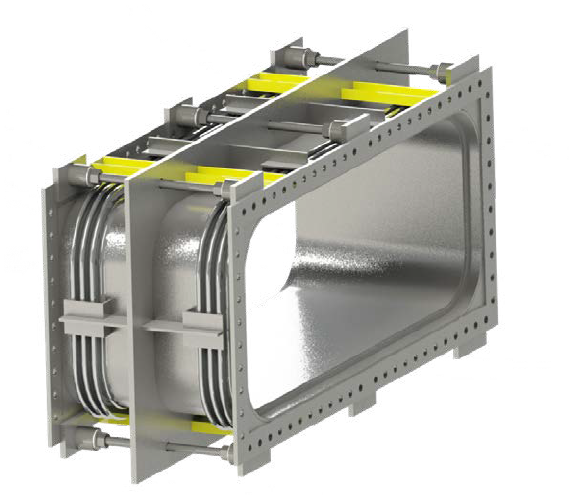 Universal Expansion Joints
Pressure Balanced Expansion Joints